Furnace and AC Repair Boerne TX | Local Heating & Air Conditioning Replacement & Maintenance
See What Our Customers Have to Say -
314 Reviews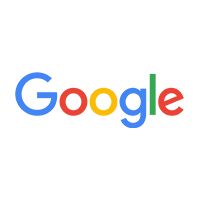 Our A/C went out yesterday, and after waiting on our original contractor who no showed us (Airtron 😡) , Service First Showed up in 30 mins ! Sebast...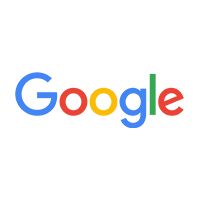 Daniel Torres -
04/22/2023
Nick was professional, experienced and knowledgeable technician. We will definitely use services in the future.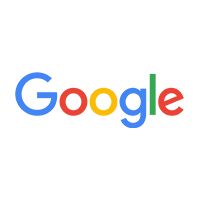 Davis golding -
04/12/2023
Daniel was prompt very courteous and helpful. I highly recommend using Service First for all your HVAC needs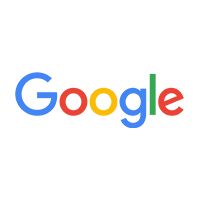 Paul Borchardt -
05/04/2023
Technicians know what they are doing very respectful to property and to me and the technicians were extremely timely got my AC up and running extremel...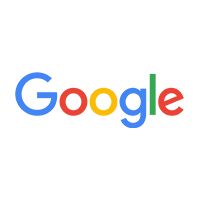 On time, Rolando is professional and knowledgeable. Received a promo for an excellent price for service. Will return as a customer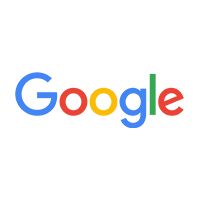 Fernando B. Burch -
04/14/2023
I've worked with plenty of appliance repair shops over the years, but the service that Service First AC provides is just unmatched. Whatever you need ...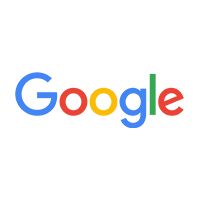 This company saved us big time. Our AC went out in the middle of night before our sons birthday party we were expecting 30+ people at 11am and it was ...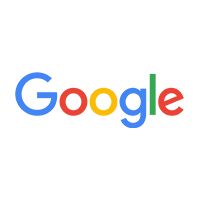 Robert A. Beckmann -
04/06/2023
Out of all the local AC repair places in San Antonio, Service First has consistently given me the best service. I've had them install and repair my AC...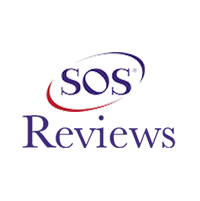 Gerald Bourland -
07/18/2023
San Antonio
Hi. I notice my home A/C was not working around 7 pm on a Friday night. I checked if the drain was blocked and it wasn't. I called to ask for a tech ...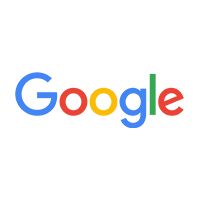 James made and kept his appointment in Rockport when others were "no shows". He and his helper got to work right away. He quickly diagnosed an instila...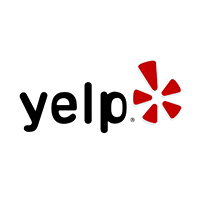 Our air conditioner drain was plugged. I called 4 different HVAC service businesses that claimed they did 24 hour service. The only one that was able...
Air Conditioning One offers expert heating and cooling services, including first-rate HVAC equipment installation, repair, maintenance, and replacement. Our emergency phone lines are always open. As the region's top furnace and air conditioning specialists, we can promptly resolve any heating, cooling, or air quality issue. Any installation we provide has a warranty that protects you in case of serious malfunctions. All replacements for any new furnace or air conditioning equipment you receive are eligible for financing, with reasonable interest rates and simple monthly payments.
Air Conditioning Repair Services
Nobody enjoys waking up in a stuffy, sweltering room without a way out. That is why you require dependable air conditioning systems to keep your residence and place of work cool all night. Temperature regulation is a crucial component of a home, as you might have guessed. You'll feel the heat trying to infiltrate into every space where cold air should flow when your cooling system isn't functioning properly.
Due to our team's 24-hour availability, you can rest assured that everything will be handled promptly to prevent further injury. While other companies have specific hours of operation, ours is always open, ensuring everyone's needs are met without delay.
AC MAINTENANCE AND TUNE-UPS | KEEP THE COOL GOING STRONG
Many HVAC companies will just put off fixing your problem as long as they can. Even while they might handle the simplest issues and blame you if something goes wrong again, we know better and won't let this happen.
Our team is meticulous when doing repairs. We never cut shortcuts when it comes to repairs. While performing the activities for our clients, we aim to maintain your routine. You'll have results that outlast those from competing businesses. Our business is committed to offering durable services and goods.
Don't settle for anything less than the best from any company other than ours because we're committed to delivering on our promises of high-quality services (which is why customers keep returning) and ensuring that every one of our clients has a fantastic experience. We'll never advise replacing your cooling system if it can be resolved with a few simple modifications.
We will handle all the complicated work and take precautions to ensure that everything runs smoothly so that this journey is free of problems. If you need your cooling system restored, contact our company. Our staff of highly trained technical support specialists will provide straightforward, affordable solutions that meet or exceed your needs.
AIR CONDITIONER INSTALLS AND REPLACEMENTS YOU CAN TRUST
As the weather gets warmer and hotter, many people in our area struggle with oppressive temperatures. Without an efficient cooling system, it can be hard to get through the day without extreme discomfort and fatigue.
People rely on their air conditioning systems to keep them cool when the temperature is high, so it needs to work especially hard. These systems may malfunction in the summer or break down early in the morning, jeopardizing their relief efforts.
So you want to upgrade your home's air conditioning? Before purchasing a new system, make sure it is time to retire your old one. If so, several warning signs might assist you in determining whether an upgrade is required.
Some significant signs that tell you it's time to replace your cooling system include the ones listed below:
1. Your air conditioning system is older than ten years.
2. Your system needs constant maintenance.
3. Your home has both hot and cool spots.
4. Your energy costs have gone up.
5. In your system, R22, which has been phased out, is still in use.
NEED YOUR AIR CONDITIONING INSTALLED OR REPLACED? CALL OUR TEAM!
After reading the warning signals, you have realized that your old air conditioning system isn't working as effectively. Our trustworthy maintenance services are highly recommended because they ensure that any AC installation will operate well for years. It works by doing routine maintenance checks and cleanings on the system, ensuring that it runs better than ever before and freeing you of the worry related to expensive repairs or service calls.
Are we still debating whether to upgrade? Once our new system is in place, you'll gain access to a handful of these advantages:
1. Savings over the long term will be significant. Because a more efficient system won't have to work as hard as your old one, your energy costs will stay lower.
2. There will be more peace for you to enjoy. Modern, effective cooling systems are less loud than older ones.
3. You'll be at ease thanks to the ideal airflow, low noise modes, and cooler air.
When choosing a new air conditioning system, consider the size of your home and what will function the best. Because a unit's size might impact how well it performs, we offer highly qualified specialists who are experts.
Furnace Repair Services
Winter could be challenging for homeowners. If your house is warmer than you would like it to be, don't worry. There are several methods to stay warm this winter without shaking and breaking out in the stress of trying to get everything done around the house.
No matter the weather, we are here 24/7 to help keep your home warm. To repair your furnace and restore your heating, our team of skilled professionals will arrive right away.
HEATER INSTALLATION AND MAINTENANCE SERVICES NEAR YOU
If you have a heating problem, you must ensure the person installing or maintaining your system is qualified. If they are inexperienced in maintaining them alone and are unsure of the best practices, they risk making a lot of blunders that could lead to far more significant troubles in the future.
We hold ourselves to strict standards when it comes to replacing or repairing equipment so that it once again operates at its best and has quick response times. Suppose you need emergency assistance with a furnace system failure to prevent a breakdown in your house or advice on maintaining the appliance's performance over the long term. In that case, our certified technicians are here to help you.
With our help, you can swiftly turn on the heating in your house. Since our team assesses each customer's condition to provide maintenance or improvements that would work best for them, no unnecessary repairs are needed.
NEED YOUR FURNACE REPLACED OR FIXED? CALL OUR NEARBY EXPERTS!
Even though most heating issues are minor and transient, paying attention is still important. The longer you put off fixing your heating system problem, the worse it will get; before long, even minor issues can get out of hand.
It is frequently more complicated than you might think to identify heating problems. To avoid further worries about broken or damaged appliances, keep an eye out for these warning signs that your heating repair may be necessary:
1. Your energy expenses have marginally gone up.
2. Different rooms in your house have hot and cold spots.
3. Your furnace is making a loud noise.
4. You need help to maintain the desired temperature in your home.
5. Your system is dispensing cold air rather than heated air.
6. You observe that the air in and around your home is getting drier.
Contact our team of professionals for any of your needs related to home comfort. One of the many services we provide is the installation and maintenance of heating systems. If something goes wrong along the way, whether in an emergency or if you need regular maintenance checks, we have everything covered under one roof at a reasonable price. Contact us today!